Feel like yourself younger again with our Power Kneepad Booster joint support pads. Providing the maximum level of protection while supporting your knees in all the right areas. This pair of knee pads is a breakthrough product that let you perform daily tasks more efficiently and comfortably. Strong Lifting Power! Two pads can withstand a weight of up to 40 kgs!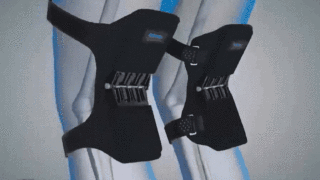 INCREASE KNEE STRENGTH-Our kneecap booster work by supporting your thighs and calves reducing the pressure on your knees. Minimizing the stress on your knee caps will instantly improve your overall knee strength.️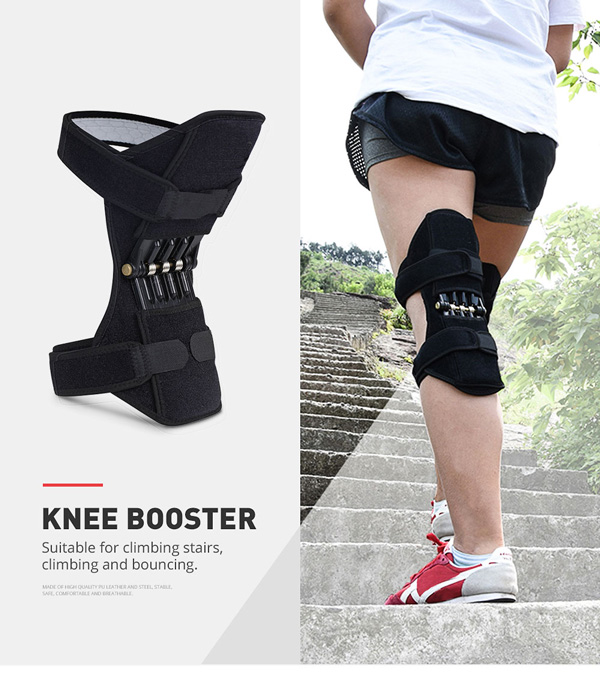 REDUCE KNEE PAIN-Leaving knee pains untreated can cause serious problems, lethargy and even lead to permanent joint damages. Our joint pads paired with physical therapy, aids in the treatment of knee pains.️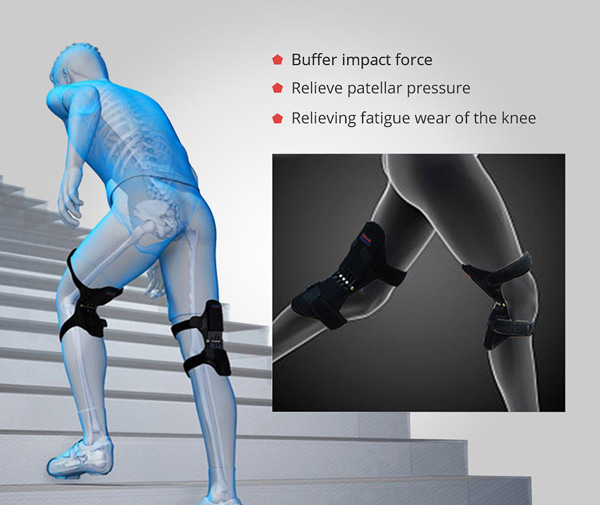 ️STRONG LIFTING POWER-Our joint pads can withstand a weight of up to 20kg each (44 Pounds). It gives you the feeling of having lighter knees, allowing you to lift them easier as you perform your activities.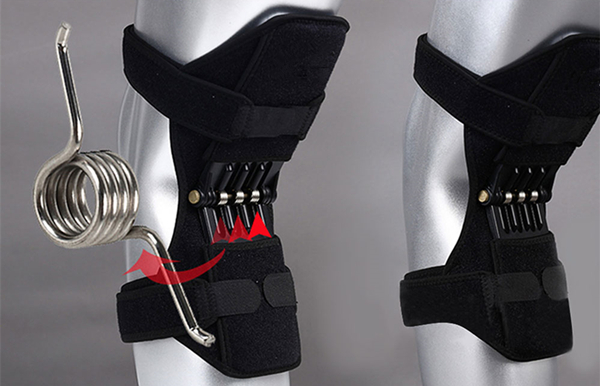 INVISIBLE - Our pads fit seamlessly under your clothes, giving no indication of the extra help!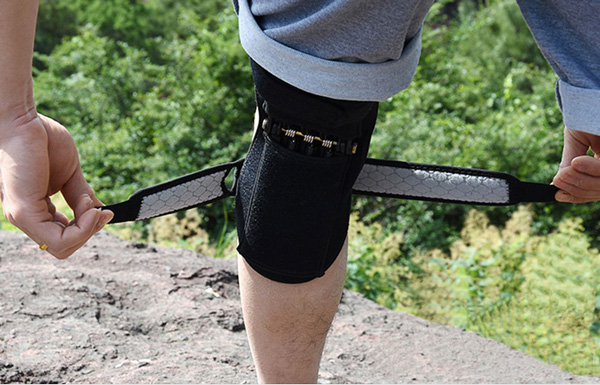 MAXIMUM COMFORT-Our durable and comfortable design allows effective assistance while being comfortable to wear. The cushioned straps secure the pads firmly to your knees while the spring gives you the extra boost.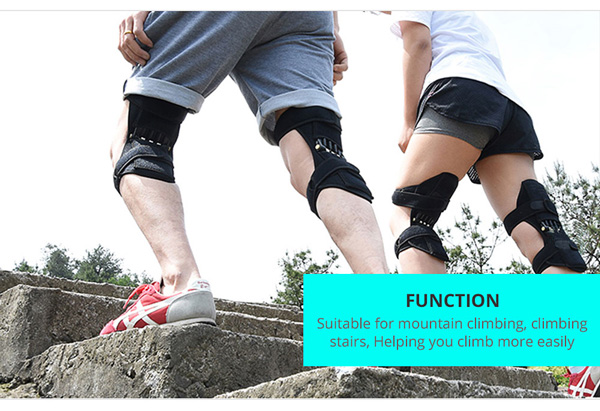 FOR BOTH MEN & WOMEN-Our non-restricting design fits both men and women of all ages. One size fits all with our long and durable velcro strap system. ️

 **ONE SIZE FITS ALL**
**PACKAGE INCLUDES 1 PAIR (SET OF 2 PCS)**
**HOW TO USE**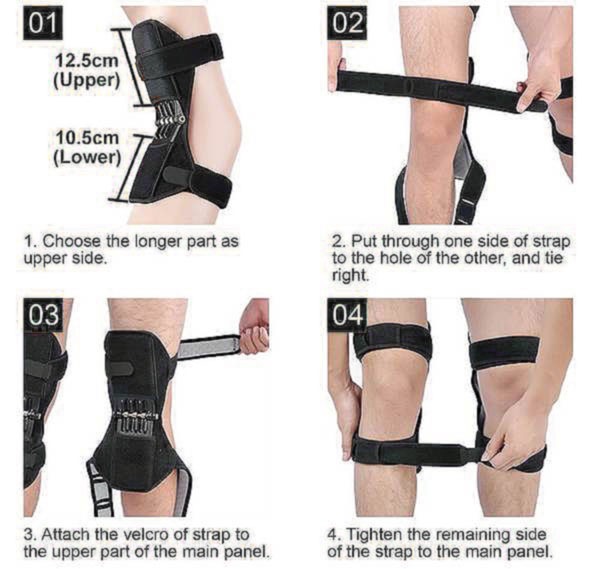 **SHIPPING & DELIVERY**
All orders are shipped within 24 to 48 hours of you placing the order. The typical delivery time frame is between 7 to 14 business days.
100% Satisfaction Guaranteed With Every Order.
NOTE: After receiving the goods, please check if the screws are tight. If is not tightened, please tighten it according to your needs.